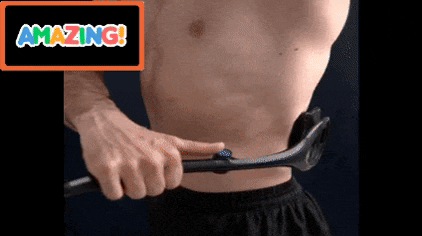 Product Description:
The Back Shaver features 2 razors on an extra-long handle that allows you to shave your back no matter if your back is Get an extra-close shave on your back that's pain-free.
The is super easy to use as it works on any kind of skin whether it's wet or dry, it requires no batteries or power to use After shaving your back, you can then remove the blade from the handle to shave your chest and abdomen so you can us
The self-back shaver comes with 2 Dry Glide blade cartridges. It folds in half, to easily store away without taking up too much room, weighs just 7 oz, and measures 10.2 inches long x 4.5 inches wide.
Details:
Ergonomically designed with a replaceable safety razor that scrapes off the body hair and has a curved long handle with S-shaped collapsible storage.
After opening, the back groomer can easy to remove the back body hair for men. The body is more elegant. Two razors can be installed for a smoother shave.
Specification:
Material: ABS plastic
Color: Black
Back Shaver Size: Approx 15.75″ x 3.74″ / 40cm x 9.5cm
Back Shaver Razor Size: Approx 3.5″ x 0.98″ / 9cm x 2.5cm
Back Shaver Weight: Approx 128g
Back Shaver Razor: Approx 7g